Rashiem Jefferson Jr. takes on Upset-Specialist Diuhl Olguin on Saturday night May 8th at the 2300 Arena in Philadelphia
Edgar Cortes fights undefeated Alexander Castellano
Donald Smith, Mark Dawson, Shinard Bunch on the card
Plus exciting Isaiah Johnson, Tahmir Smalls and David Stevens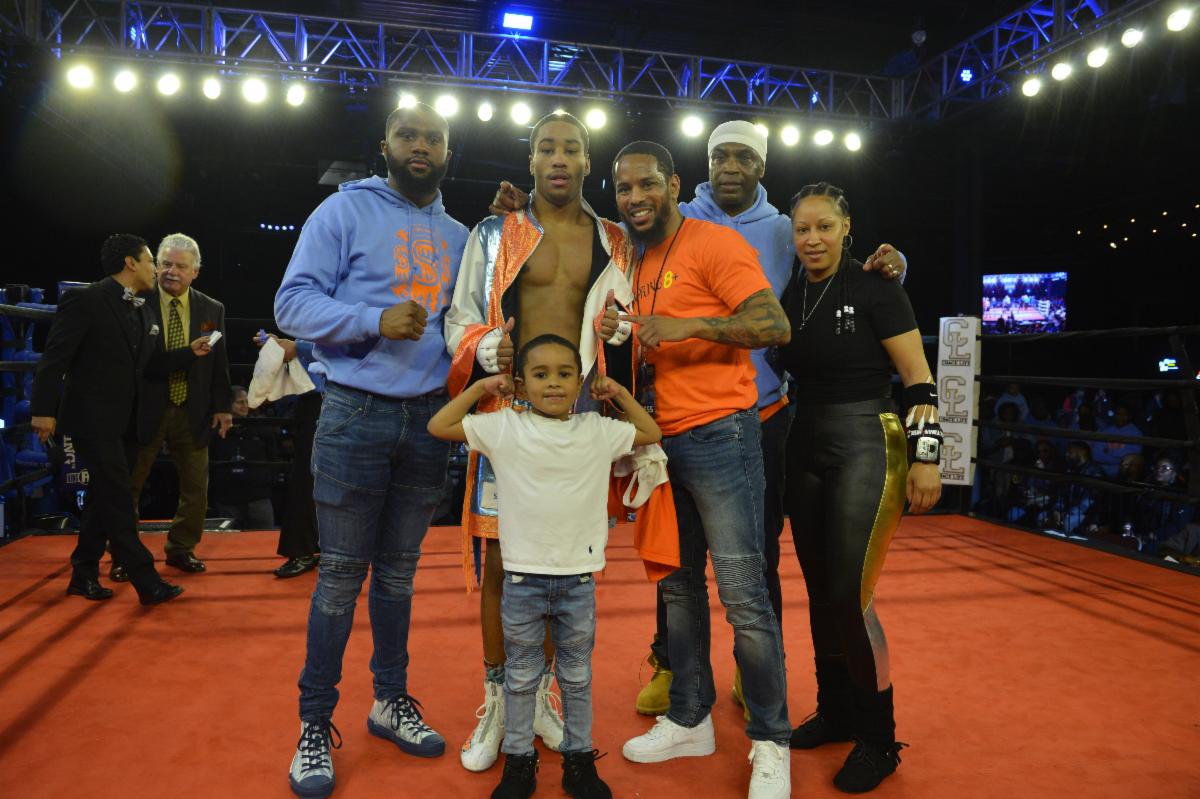 PHILADELPHIA (APRIL 27, 2021)–On Saturday night, May 8th, undefeated featherweight prospect Rashiem Jefferson Jr. takes a step up in competition when he takes on upset-specialist Diuhl Olguin in a six-round bout that will headline a big night of boxing at the 2300 Arena in Philadelphia.
The show is promoted by RDR Promotions.
Jefferson, still just 19 years-old, has been a professional for one year, and defeated undefeated Nathan Benichou in pro debut on March 7, 2020.
Jefferson is 5-0 with one knockout and is coming off a 2nd round stoppage over Darel Harris on March 6th in Feasterville, Pa.
Olguin of Guadalajara, Mexico has a record of 15-16-4 with 10 knockouts.
The 32 year-old is in his 13th year of a professional career, and has upset wins over Horacio Garcia (32-2-1), Kevin Rivers Jr. (14-1) and his last bout when he stopped top-rated prospect David Navarro in six-rounds on March 10th in Uncasville, Connecticut.
In a co-feature bout, Edgar Cortes of Millvillle, New Jersey takes on undefeated Alexander Castellano in a bantamweight fight.
Cortes is 7-6-1 with one knockout. The 26 year-old is an eight-year professional, and is coming off his 1st stoppage win as he got Michael Stoute out of there in five rounds on March 6th in Feasterville, Pa.
Castellano of Tornawanda, New York is 4-0 with two knockouts.
The 28 year-old is a two year professional and is coming off a first-round stoppage over Raymond Locker on February 20th in Shelbyville, Kentucky.
In six-round bouts:
Donald Smith (11-1, 7 KOs) of Philadelphia takes on Jonathan Lecona Ramos (18-20-5, 6 KOs) of Mexico City in a featherweight bout.< /div>
Shinard Bunch (14-1, 12 KOs) of Trenton, NJ takes on Diego Vicente Perez (13-12-1, 12 KOs) of Buenos Aires, Argentina in a junior welterweight bout.
Mark Dawson (7-0-1, 3 KOs) of Philadelphia battles Rodrigo Solis (4-6-1, 2 KOs) of Cancun, Mexico in a welterweight bout.
Also seeing action in a six-round bout will be undefeated featherweight Rasheen Brown (7-0, 4 KOs) of Philadelphia against Nestor Robiedo (7-11-2) of Georgetown, Texas.
In four-round bouts:
Christian Bermudez (1-0, 1 KO) of Brooklyn, NY takes on pro debuting Jerrell Murray of Davenport, Iowa in a junior welterweight contest.
Welterweight Isaiah Johnson (1-0,, 1 KO) of Sicklerville, NJ; Welterweight Tahmir Smalls (3-0, 2 KOs) of Philadelphia, super lightweight Raekwon Butler (1-0, 1 KO) of Brooklyn, New York and light heavyweight David Stevens (4-0, 3 KOs) of Reading, Pa. will see action against opponents to be named.
Tickets are $50, $75, $100, $150 and $250 and can be purchased from the fighters or emailing 
rricerivew@yahoo.com
1st Bell is at 7 PM
All Covid-19 Protocols will be followed, and masks must be worn at all times.